About
Booty's and The National Buffalo Wing Festival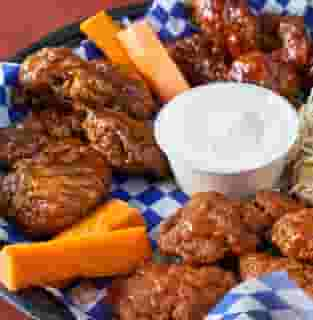 About Booty's
The idea of Booty's was hatched way back in 1985 by Andy LiButti while he was attending Florida International University. He wanted to create a place that had the Best Wings Anywhere, lots of Sports Action and a Super Friendly staff. After working for several different restaurants and some various other endeavors, He partnered up with Peggy Young and together with Charlie Houston and Kurtis Paul they scraped together enough money to open Booty's Wings Burgers & Beer in Surprise in May 2012. In January 2014, Booty's opened a 2nd location in Buckeye, Arizona and in August of 2019 Booty's 3rd location opened in Goodyear, Arizona. 

Booty's concept is simple… Serve Great Fresh Made From Scratch Food, Give The Best Service Possible and Provide an Atmosphere Where Families Feel At Home While Watching Their Favorite Sports On Our Many TV's.

Our Wings are the biggest wings we can purchase and are always fresh, not frozen. We offer over 50 Homemade Sauces and Dry Rubs to put on your Wings and we also offer Boneless Wings for those of you who want it a little less messy.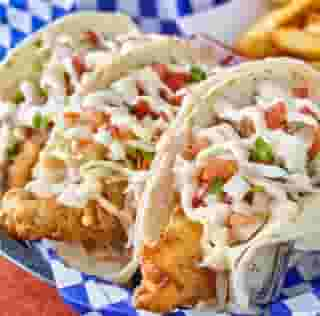 Our Food
Our Burgers are also always fresh! We use Premium Angus Beef and hand form a giant ½ pound patty that's grilled to perfection and served many ways.

We make all of our sauces, dressings and marinades from scratch, bake our own brownies, have a local baker bake all of our breads fresh daily and offer a wide range of salads, wraps, sliders, bomber sandwiches, basket meals, appetizers and of course a Kids Menu!

We Offer Happy Hour Everyday Including Weekends From 11AM – 7PM and All Day on Thursdays and Sundays. We offer discounts on all our Beers on Tap, House Wine and Well Drinks. We also have some discounted appetizers and the Fantastic 4 where Crown Royal, Jack Daniels, Captain Morgan and Smirnoff are offered for only $4 during Happy Hour.

We Show All Major Sporting Events and carry the NFL Sunday Ticket, MLB Extra Innings, NBA League Pass and NHL Center Ice as well as All UFC Fights at all 3 locations. We also have Live Country Music Every Wednesday from 6-9PM and Acoustic Rock On Fridays from 6-10PM. We do Karaoke on Saturdays. 
Booty's Is A Very Family Friendly Place Where You Will Always Feel Comfortable and Be Assured That You Will Always Get The Best In Food and Service in Arizona.

Booty's has competed at The National Buffalo Wing Festival 6 times and has won 15 Awards including Festival Favorite in 2017! Also in 2017, Syndicated TV Show, The List, selected Booty's as the Number 1 Place For Wings in the USA!!!
Booty's Awards
2013
1st Place, Creative Spicy – Buffalo Chipotle Garlic
2nd Place, Traditional Medium – Booty's Medium
Festival Spirit Award Winner!!
2014
3rd Place, Traditional Medium – Booty's Medium
2015
2nd Place, Best Craft Wings – Caesar Fire (Et Tu Brute')
2nd Place, Traditional Hot – Crazy Hot
2016
3rd Place, Best Craft Wings – Caesar Fire (Et Tu Brute')
3rd Place, Creative Spicy – Desert Sweet Heat
Festival Spirit Award Winner!!
2017
1st Place, Festival Favorite Winner
2nd Place, Best Craft Wings – Cajun Bacon Alfredo
2nd Place, Best Medium Traditional Wing Sauce
2019
1st Place -Best Craft Wing - Arizona Elote
2nd Place - Best Traditional Medium Sauce
3rd Place - Creative BBQ - Hickory Ranch BBQ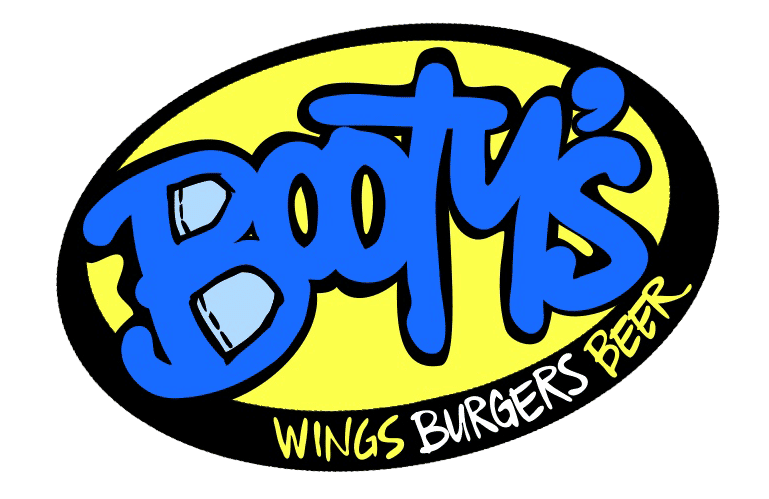 See you at Booty's soon!